Ganjlik Mall
With its grand central atrium and equally impressive external facades, Azerbaijan's largest shopping mall seamlessly blends form with function to deliver a premier shopping experience in a building that can be described as nothing less than a trophy property. Gross Internal Area 120,000 SM
Tel: +994 12 404 82 42
Address: Fatali Khan Khoyski 14, Baku 1072, Azerbaijan
'
Park Bulvar Baku
Park Bulvar is favorably located in the city centre – on the Boulevard, a national park that holds special place in the hearts of Bakuvians. The Centre will be the main attraction of the Baku shopping experience offering 17,000 square meters of retail and leisure space, 6 screen cinema theatre, planetarium, food court and a supermarket. 550 parking spaces will be provided in the basement.
Park Bulvar will offer more than just shopping experience. It will be a place of leisure, where food, drinks, music and movies are as big as fashion.
Tel: +994(012)5988080
Address: 92 Neftchiler Avenue, Baku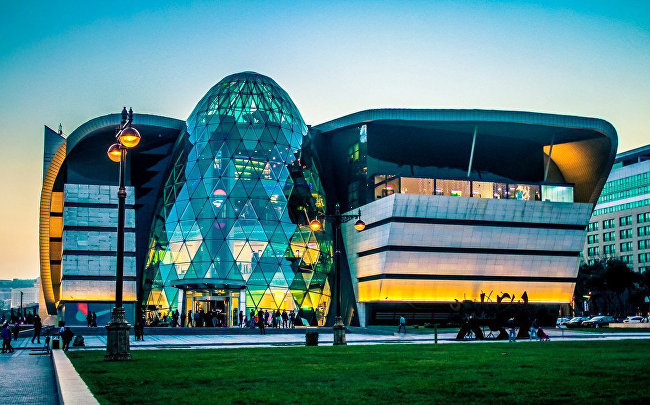 Nizami str. /Tarqovi
Nizami street is one of the main streets in Baku. Locals love to do shopping in fancy and glamorous brand shops, have dinner in fast food or local/international cuisine restaurant located in Nizami street, finally just walk. And during this walking time take photos. There are quite a lot things that can attract everyone
Address: from Abdulla Shaig Street to Sabit Orujov Street
Port Baku Mall
A beautifully conceived shopping centre occupying over 30,000 m2 of leasable area over the three floor podium and forms the base of the Port Baku Residence development. Due to open in September 2014, this centre has already been fully let and is anchored by a luxury department store, and hosting flagship stores, for leading designer brands such as Ralph Lauren, Prada, and Burberry to name a few.
Tel: +994 12 599 00 97
Address: Neftchilar Avenue 151, Baku 1010, Azerbaijan
28 Mall
Located in the heart of Baku, adjacent to the city's largest underground and overground rail stations, Mall 28 is a fully let shopping centre having achieved an impressive mix of leading retailers including Zara, Gap, Massimo Dutti, Next and Mango. The centre has proved immensely popular with local shoppers and now attracts over 1 million visitors per month. Gross Internal Area: 65,700 SM
Tel: +994 12 404 82 20
Address: Azadlig avenue 93, Baku 1014, Azerbaijan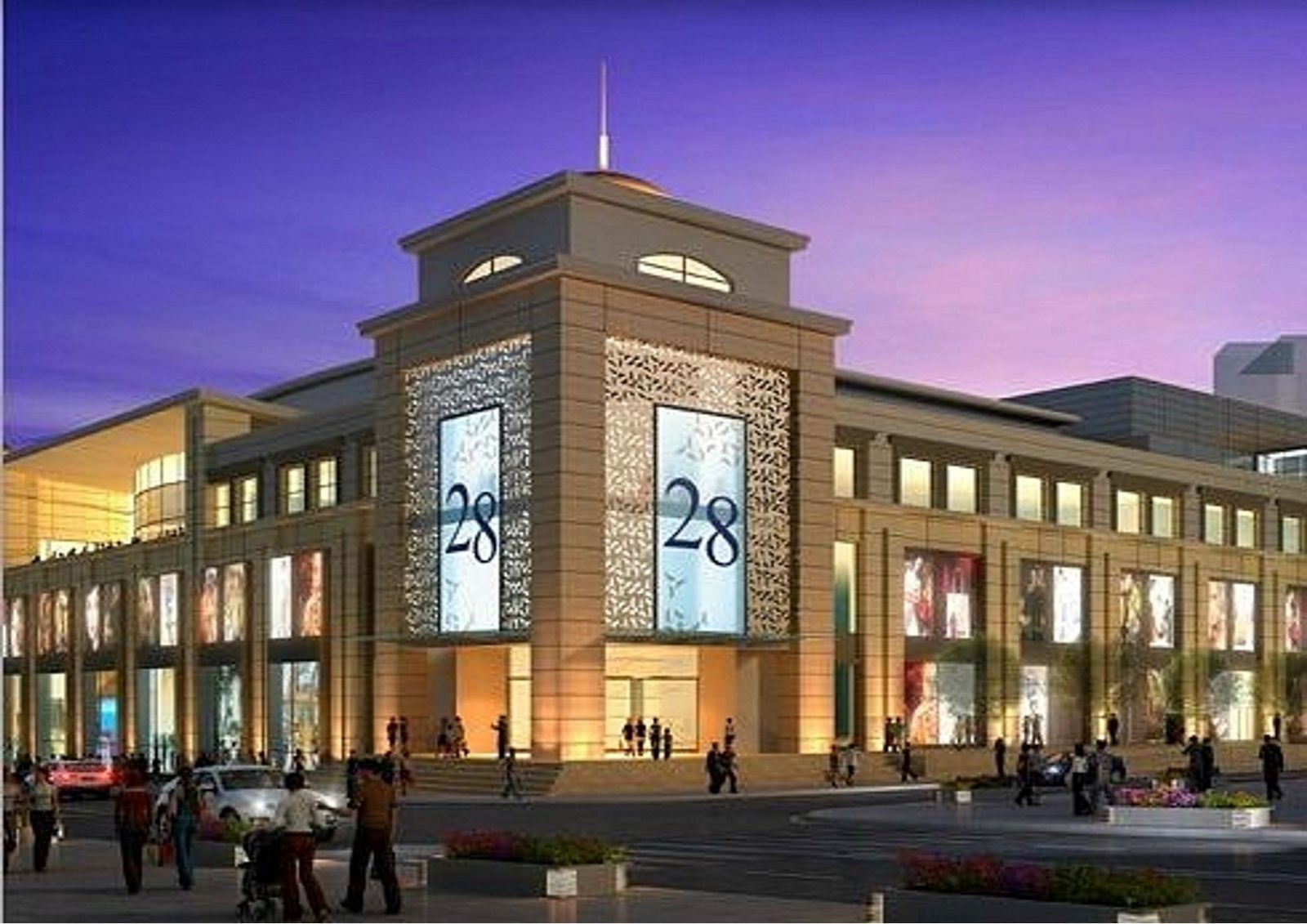 Metropark Shopping Center
Being established for you in 2012 and functioning in a way and manner to provide you with the best service, Metropark is your family venture!  The distinctive feature setting Metropark apart from other shopping centers is its tendency to enable doing convenient and incessant shopping. You can find whatever you want that fits your and your loved ones' needs on a day-to-day basis, ranging from fitness center, Happyland entertainment center encompassing entertainment and education that will both entertain and educate your children, kids hair salon, store, cinema,stores for banquet, formal and casual dresses, to clothing storesfor every taste and type of your valuable children.
Tel: (012) 566-96-83
Address: Narimanov, Tabriz 106A
BRAVO Supermarket
Innovative store design
Wide spacious aisles
Modern wide cash desks to enhance the checkout experience
Tel: (012) 404 13 78
Address: 16 Fatali Xan Xoyski, Bakı 1010
Yasıl Bazar Green Market
Tel: +994 50 751 41 41
Address: Khatai ave, Baku, Azerbaijan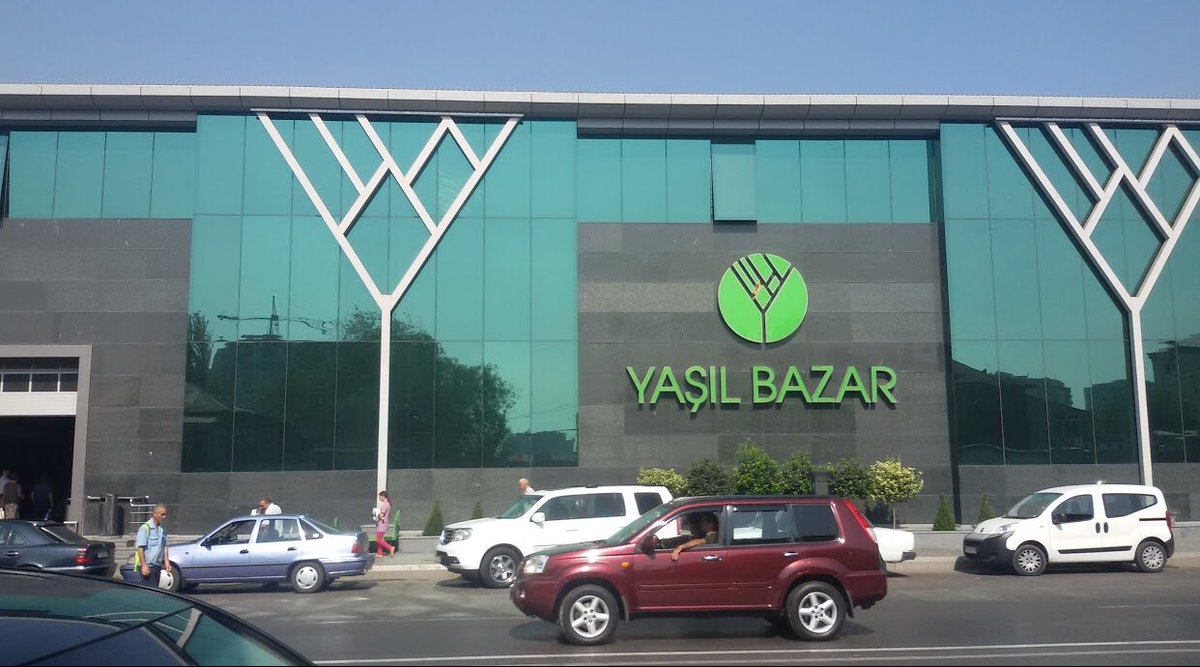 Xurcun
Provides its client who have an eye for food and give preference to the quality with delicacies and dried fruits with great history, brought from different points of the world and selected with special attention. Our company intends to adhere to this mission in the future.
Tel: +9947777170070,
Address: F.Khoyskiy str., Ganclik Mall;  119 Azadlig Avenue;  Uzeyir Hajibeyov Str., 151 Port Baku